Here are a few pictures of my MAD. I bought off GB for 535.00. I wanted to have a project and at the start wanted to build a quality very accurate rifle as cheaply as I could. Some matches other shooters would show up with $6-10K guns and while I could get one I did not want one that expensive. My project ended up being $1280.00 not counting reloading dies and Lapua brass.
I didn't want to modify the device collar or drill and tap the receiver. I chose a already butchered stock off ebay to set it in, was not sure there was enuf material to support the action but turned out fine. The bedded rod in the fore stock is for my versa-pod. The barrel is floated past the collar. SK mount for the scope. Polished the trigger, but I will probably replace the trigger with a different one hopefully a Canjar set. I kept the stamped trigger guard but JB welded key-stock into it to stiffen it up, this really helped!
First tried 168 amax bullets and loads and was very disappointed. Then went to 135 Sierra tmk and loads. Those were pretty good but a little skitso. Then started working with 155 Nosler custom comp's and RL15 and right away found a great load. Also found a load for 168 Alco bullets that is pretty impressive but not as good as the Noslers. My group size goal was .600 max spread at 100 yards and sub 1.5 at 200 yards which I achieve if i do my part.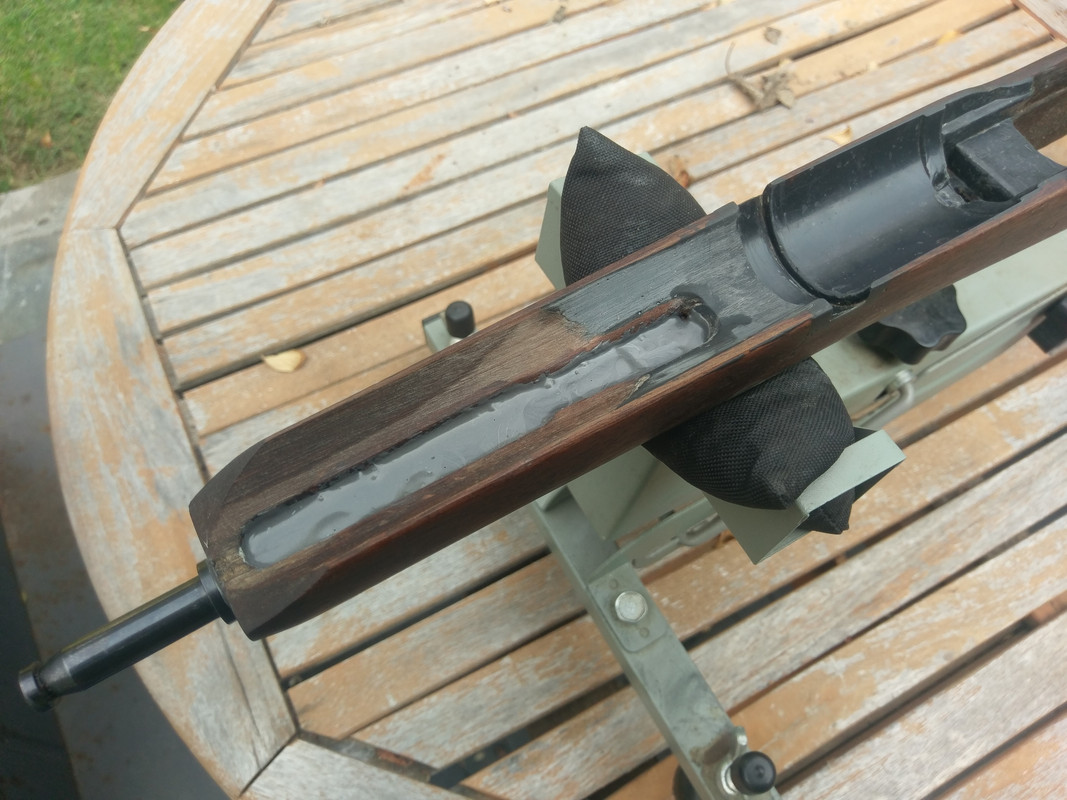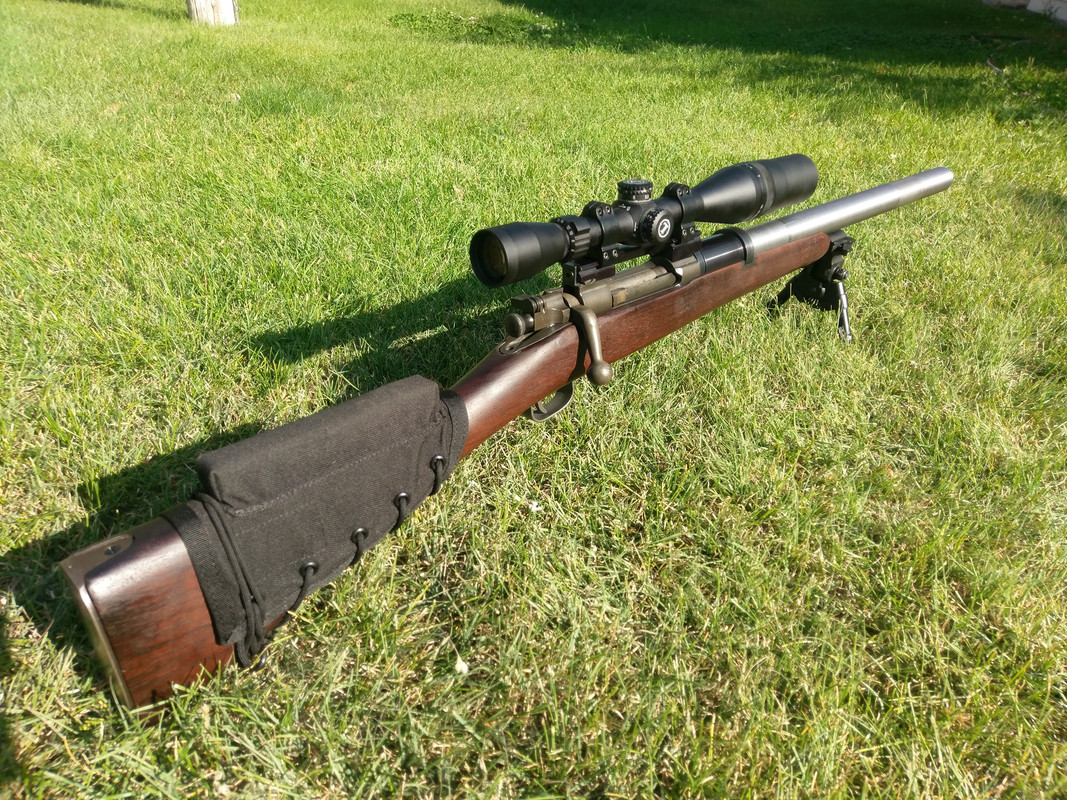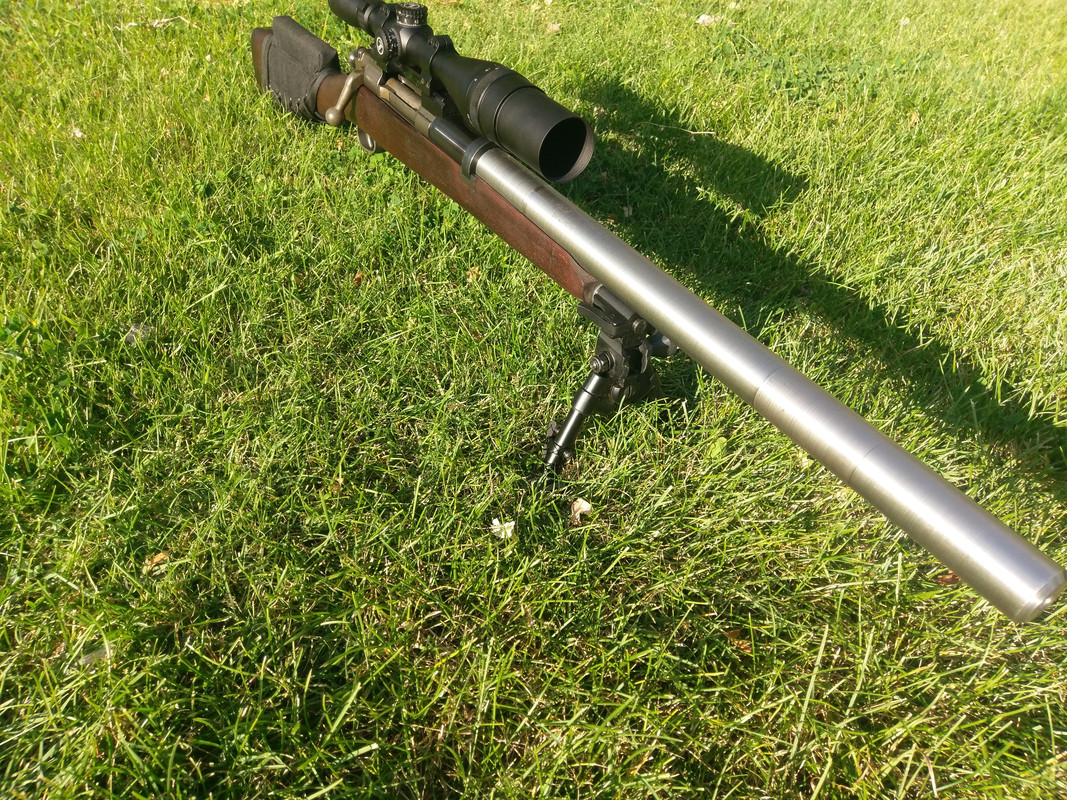 best free image hosting
These targets are from a match last week. These are my two best and two average out of ten targets. These are at 200 yards, the temperature was low eighties but the wind was 24 gusting to 34 mph mostly from a ninety degree left to right wind.. Awful day to shoot groups....